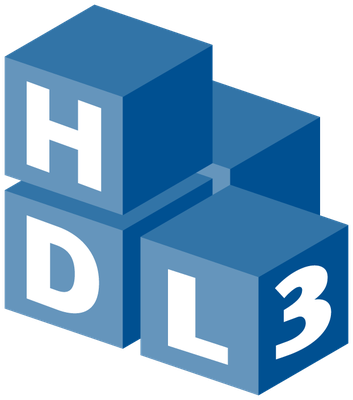 HU-Zoom – key facts
Web conferencing for large groups
Resource-saving application
Integrated with HU-Moodle
Cloud-based and closed-source
End-to-end encryption
Breakout rooms for didactic scenarios such as WorldCafes or BarCamps
HU-Zoom is a cloud-based solution for web conferences and is also suitable for large events with up to 1,000 participants. The application is relatively resource-efficient, so that even older computers can process the video and audio transmission of larger groups. Due to the cloud-based processing of data, the CMS recommends switching to BigBlueButton for meetings that are particularly sensitive to data protection and security.
HU-Zoom offers features such as breakout rooms that split Zoom meetings into separate, smaller sessions while the meeting continues in parallel. This enables a whole range of didactic scenarios, such as WorldCafes, BarCamps or similar. Group work in small rounds, e.g. as project groups within seminar sessions, can be easily organised, making it easier for students to exchange ideas and get to know each other.
HU-Zoom supports secure end-to-end encryption (E2EE). This means that only the respective communication partners can decrypt the video conference, the data remains encrypted during the entire transmission path.
Application scenarios:
Web conferences with larger groups (<=1,000 participants)
Didactic scenarios with breakout rooms
Offer courses directly from HU-Moodle
Restrictions:
Not suitable for data protection and security-critical meetings
HU account required
Further Information:
Website:
Support:
E-mails to the address digitale-lehre@hu-berlin.de are processed with an electronic ticket system. Please note the data protection notice: https://otrs.hu-berlin.de/hinweis.html