TEST PHASE!
Communication with matrix/element
Quickly exchange text messages, send links, images or files, collaborate synchronously and continue to discuss asynchronously - directly in pairs or in self-created rooms of working groups or seminars. Particularly suitable for supervised formats such as tutorials, lecture support, flipped classroom scenarios and much more.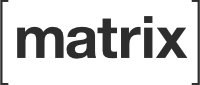 Matrix is a networking platform, a free and open communication system that exchanges chat messages like mail servers exchange e-mails with each other, and also with third-party systems via so-called bridges. Numerous universities are currently setting up Matrix servers for modern, dynamic and securely encrypted communication. The messages themselves can be written and read with various chat programmes, just like mails with Thunderbird, but also with other mail programmes.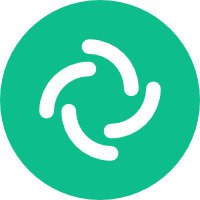 One such convenient programme is Element: it runs both in web browsers and as an app for many operating systems and keeps all conversations in sync even on mobile devices.
The CMS is setting up a matrix server as a home server for all HU members, who can then organise themselves freely via a server-side pre-installed Element. A Moodle plug-in is in preparation to automatically create seminar groups from Moodle in the future; in Element, in turn, chats are to be able to merge into web conferences via BigBlueButton - in this way, the components of the digital teaching and learning landscape (HDL3) will be networked with each other for dynamic communication and collaboration.
Application scenarios:
Communication platform for accompanying project and group work on courses
Information and exchange platform for teachers and students
One-to-one communication, e.g. for consultation hours or many-to-many communication, e.g. for group work
Asynchronous and synchronous communication possible.
Restrictions:
Use via matrix client (CMS recommends Element) or web interface
HU account is required
Participation in private rooms by invitation only
Further Information:
Website:
Support:
E-mails to this address are processed with an electronic ticket system. Please note the data protection notice: https://otrs.hu-berlin.de/hinweis.html